Without philanthropic support, our efforts would not be possible. It is because of generous support like yours that we're able to attract top faculty to teach at the school, build state-of-the-art academic environments, and offer distinct learning experiences.
Annual Fund
Because of your generous support students are able to create an Eccles Experience which develops their leadership skills, provides in-depth business acumen, and provides a foundation so they are ready to take on their new career from day one.
Fund a Scholarship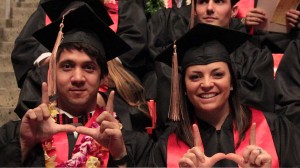 When you give a scholarship, you play a vital role in helping a student pursue his or her academic goals who might not otherwise be able to attend college.
Fund a Scholarship
Legacy Giving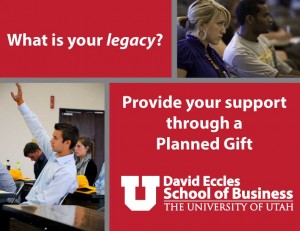 Providing a legacy gift to the David Eccles School of Business provides a vital role in sustaining the level of education you expect.
Provide Legacy Gift